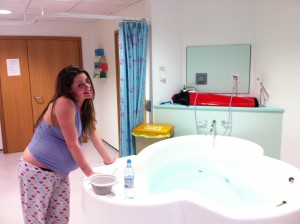 Turns out Caroline is fully dilated and will be pushing soon. We were expecting to be sent home again. The midwife was very surprised to find Oscar's head when she examined Caroline!
We're in the delivery room and will probably start pushing at about 6.
Caroline has done so well to have gotten this far at home. She's in the birthing pool now, enjoying floating around.